Caffe Carrello is a gourmet coffee catering company with decades of experience located in the San Francisco Bay Area. Give us a call to book your next event. Your guests will love it!
Caffe Carrello is hiring! Please use our contact form to inquire about the job.
COVID-19 UPDATE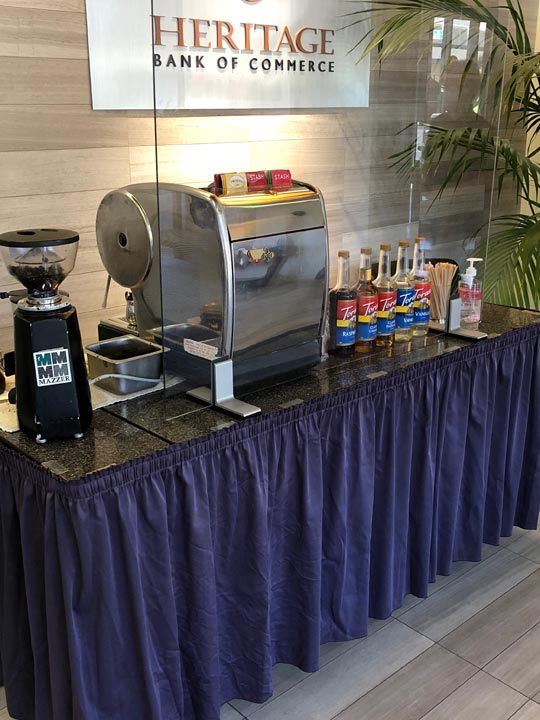 Caffe Carrello, Inc. is compliant with the new health standards for the COVID-19 outbreak for espresso bar service. Our service includes:
Plexiglass barrier between client and barista
Hand sanitizer available
Baristas wear masks and gloves
Coffee additives (sugar, syrup, etc.) will be added by the barista upon request.